Since this is a new blog (under a year) I am still figuring out what I would like to blog about and how colloquial I want my posts. Recently, I have decided I need more balance between reviews and blog posts, which is why I have decided to do a book tag: reading habits. I have compiled a list of random reading questions and I plan to post more book tags in the future, maybe a books to movies tag? I would also love to read some of your weird and wonderful reading habits in the comments below. Happy reading!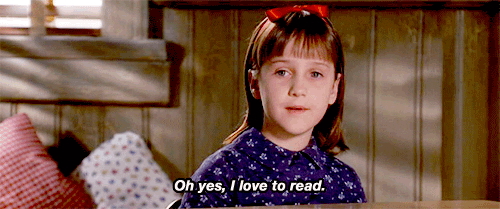 Describe your perfect reading spot?
Oh I would have to say at a coffee shop, drinking a large mug of coffee and sitting beside a window so I can watch the day go by. Particularly in autumn, I love the weather, falling leaves and pumpkin spiced latte drinks.
Used or new books?
I love old books, the older the better. I adore the hard-back cover, the frayed fore edge, the discoloured pages and the smell . . .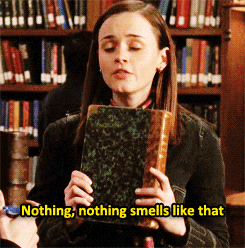 What was the last book you bought?
I bought two: Fireblood by Elly Blake and The Loneliest Girl in the Universe by Lauren James.
Last page: read it first or save it until the end?
Okay, I get in trouble for this one but I always read the last page of a book first. I have always hated a surprise (I don't know why) and I have this need to know everything. You know the saying 'never judge a book by its cover', well I judge a book by its last page: if I'm halfway through a book and I still cannot predict the ending, even though I know the last page, then I'm intrigued.
What was the last book that made you cry?
History Is All You Left Me by Adam Silvera. This book is absolutely heartbreaking! I had to put it down multiple times just so I could cry.
What book are you reading now?
I have a list of TBR classics a mile long, at present I'm reading The Adventures of Huckleberry Finn by Mark Twain.
What book is next on your TBR list?
Warcross by Marie Lu. I think this one is going to be big this autumn.
What was the last book you couldn't finish?
I will very rarely not finish a book, even if I hate it, I always have to finish it. Though, I will skim through the final pages. Dr Jekyll and Mr Hyde was the last books I skimmed; unfortunately, I knew the story and the ending, so the element of surprise wasn't there.
What is your bookish pet peeve?
When the sex scene makes me cringe. I should be swept away not left feeling embarrassed.
Tell us three bookish confessions?
I secretly love the enemy and I sometimes wish they'd win.
I actually don't mind the love triangle – once it's done right. Young adults are allowed to be attracted to more than one person/character but I do not like when they cheat on each other, this is never okay.
I read The Twilight Saga and liked it! Albeit I was 14.
Do you have a bookish challenge for 2017?
This year was all about diversity for me. I wanted to read more books from the perspective of a male protagonist, LGBTQ books and books on race. I'm going to highlight the use of 'more' here because I do read an avid range of books but I wanted to expand that range.
Do you read fan fiction?
No. I'm not sure why, I've just never had an interest in it.
Do you prefer physical books or electronic books?
Physical books for sure. I do have a kindle and I do read eBooks but I always go back to the physical copy. There's nothing like paper between your hands when you get lost in a story.
How long does it take you to read a book?
This really depends on the book. In general, I give myself a week to read book. If I love a book (and I have the time) I could read it in a day, maybe two days. If the book is more complex, such as Greek mythology, which I also love to read, then it can take me at least two weeks.
Who was your favourite author as a child?
Roddy Doyle and Jacqueline Wilson. Doyle's The Giggler Treatment was one of my favourite books as a child.