Another year, another list of amazing books to read. Last year was a great year for young adult books: The Hate U Give, Release, Strange the Dreamer, and Warcross are just a few books I was obsessed with. I have high expectations for this year, especially as I am eagerly awaiting sequels but also because one of my favourite feminist authors (yes, Louise O'Neill of course) is releasing two books this year – a feminist retelling of a classic fairytale and a debut adult novel! In 2017 my Goodreads challenge was 30+ books, and I ended up reading 34 books (not too bad); in 2018 I plan on reading 40+ books. Here is a list of a few books I am most excited to read this year: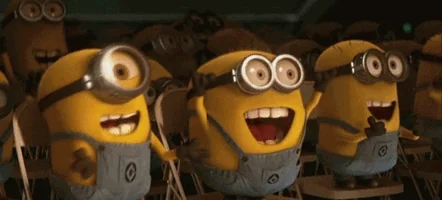 Legendary (Caraval #2) by Stephanie Garber
Garber's sequel to the magical and mysterious Caraval.  I was completely unsure of Caraval the entire way through reading it. I was never sure where Garber was going with it, however, that ending solidified my need for Legendary!
"A heart to protect. A debt to repay. A game to win."
May 29
The Surface Breaks by Louise O'Neill
I'm a huge fan of O'Neill's writing – particularly Only Ever Yours. She has a powerful voice, which she uses to discuss important issues. The Surface Breaks is a feminist retelling of the classic fairytale, The Little Mermaid. I have never liked The Little Mermaid for feminist reasons, so I am particularly excited for this.
May 3
*image from Louise O'Neill's Twitter page. This is a proof edition, so I am not certain that this is the final cover.
Shadowsong (Wintersong #2) by S. Jae-Jones
Wintersong was my favourite read of 2017, so I have high expectations for this book. Shadowsong begins six months after Wintersong. Liesl must return to the Underworld to unravel the mystery of life, death and The Goblin King.
February 6
Nightblood (Frostblood Saga #3) by Elly Blake
Ruby's world is turning upside down. She is in love with the Frost King, she is heir to the Fire Throne and she may be a Nightblood: the offspring of an evil God, who's determined to unleash the dark and powerful Minax. Arcus, Kai and Ruby must find a way to bring Frostbloods and Firebloods together to stand against their common enemy.
June 5
Ace of Shades (The Shadow Game #1) by Amanda Foody
The first in The Shadow Game sage, Ace of Shades follows Enne Salta, a young girl who must leave finishing school and surrender herself to the city "where casino families reign, gangs infest the streets… and secrets hide in every shadow" if she is going to find her missing mother.
April 10
In the comments, let me know what you are most anticipating this year.